---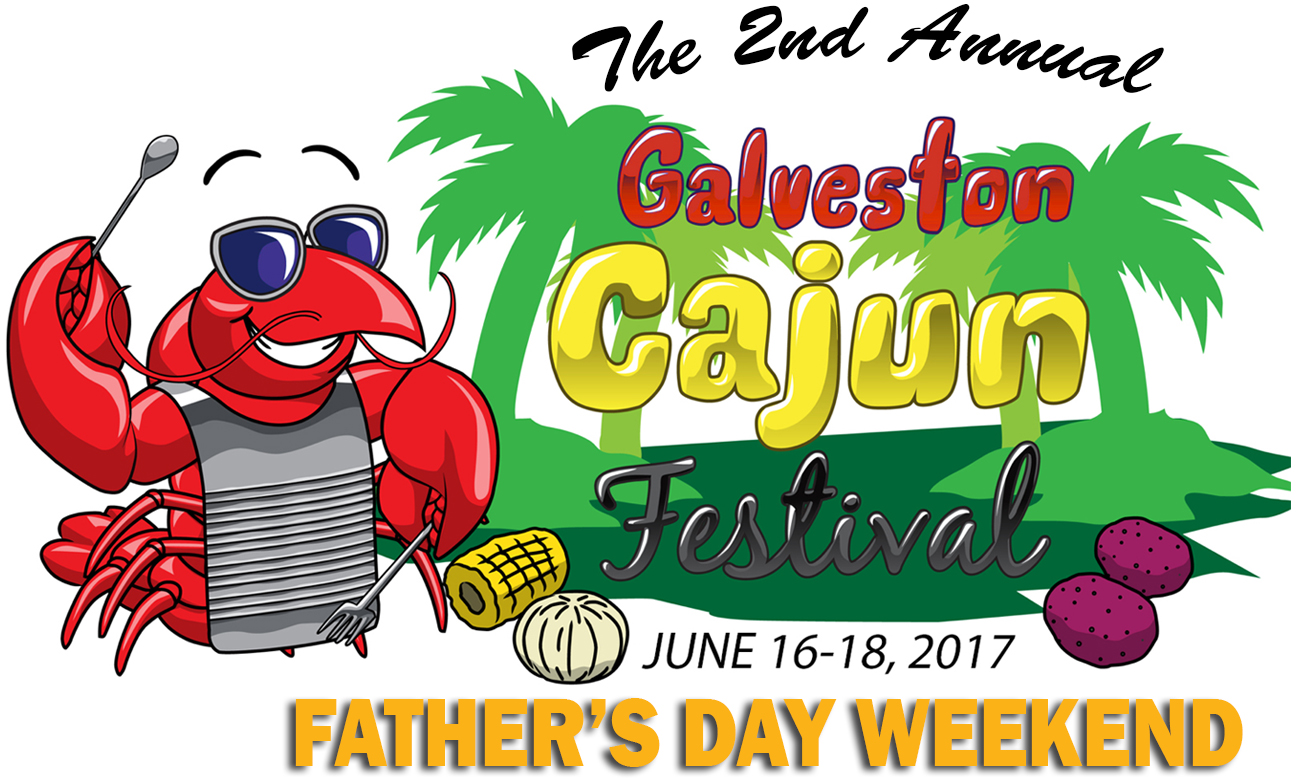 SECOND ANNUAL GALVESTON CAJUN FESTIVAL SET FOR FATHER'S DAY WEEKEND, JUNE 16-18, ON GALVESTON ISLAND
GALVESTON ISLAND, TEXAS (October 11, 2016) — The second annual Galveston Cajun Festival, which is set for Father's Day weekend, June 16-18, will celebrate the best of Texas- and Louisiana-styled food, family fun and live entertainment — island style!
The grand event will be held on the beautiful grounds of Kempner Park and the Garten Verein Pavilion, 2704 Ave. O. The festival will take place rain or shine! Festival hours will be from 5 p.m. to 10 p.m. June 16, 11 a.m. to 10 p.m. June 17 and noon to 7 p.m. June 18.
The festival will feature a wide variety of Cajun food vendors, kid rides and live music from a wide array of performers across a variety of genres. In addition, new this year will be a crawfish eating contest, gumbo cook-off, and an autographing session with professional athletes.
Admission is FREE! A portion of proceeds will go toward local charitable organizations in the area.
For information, visit www.facebook.com/galvestoncajunfestival or call 409-359-3045.